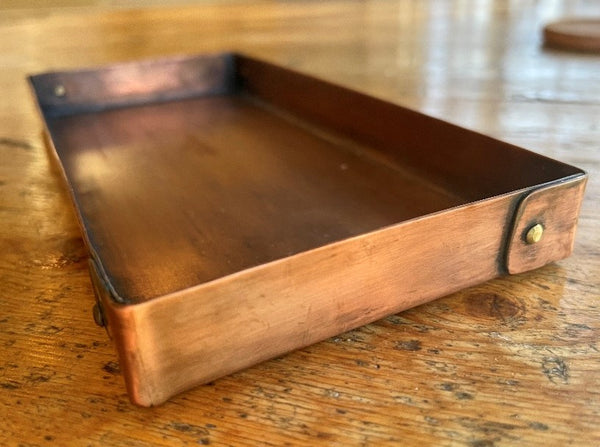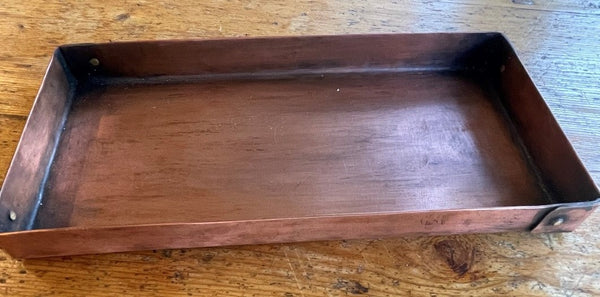 Copper Patten Valet Tray
We are pleased to introduce the Patten Valet Tray, designed by Pat Patten and handcrafted by Ben Caldwell.

"Pat and Tom Patten are Nashville, TN residents and they have been amazing clients for many years. When they need a gift, they call us. The path from their home to my studio is well traveled.

Pat asked me to make a hand made valet tray that she could gift to the children of her friends who are graduating from high school or college. She wanted a memorable gift that would hold their keys, wallet or phone charger and would be the perfect gift to celebrate any momentous occasion."
                      - Ben Caldwell


Small enough to be placed on a table near the front door or bedside yet substantial enough to create a lifetime impression. The finishing touch is the initials that can be stamped by hand on the valet tray. 

Crafted of solid copper with solid brass rivets anchoring the folded corners and a hand- rubbed patina.



Dimensions: 
8.75" x 4.25" x .75"
The inherent nature of our handmade items and the natural qualities of antler mean that each piece is subtly unique. 
*Also available in silver