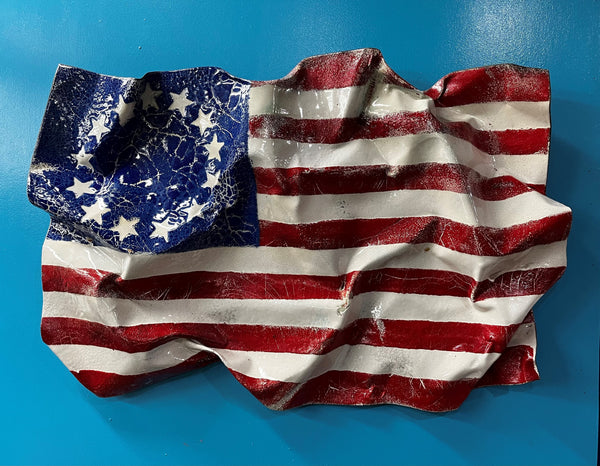 "Betsy Ross Flag"
Introducing the newest addition to the flag collection by Ben Caldwell.
"I have always loved the American flag and I'm fascinated by the history of it.  The number of stars and their arrangement changed as frequently as once a year in the early years of our nation's history as states organized themselves and joined the union. 
I have to confess though, my favorite flag has always been the first, the Betsy Ross Flag.  I find the circle of 13 white stars on the blue ground surrounded by the thirteen red and white stripes to be particularly pleasing in its simplicity and symmetry.  With that said, it is surprising that this is the first time I have ever created it in enamel on copper."
               - Ben Caldwell
Available in six sizes
*Approximate dimensions.  Each enamel piece is worked and sculpted by hand under extremely high heat.  As a result, final dimensions vary slightly in height and width.