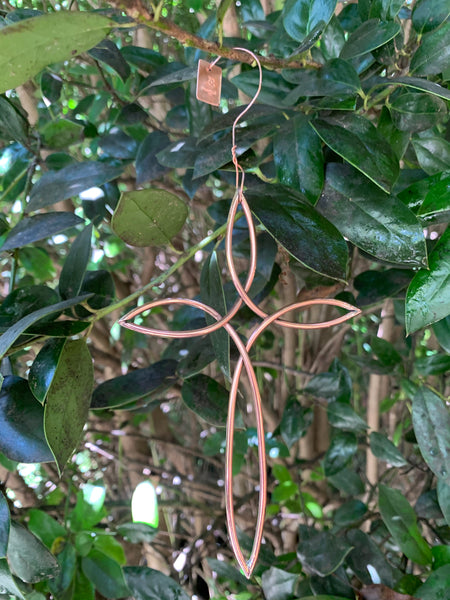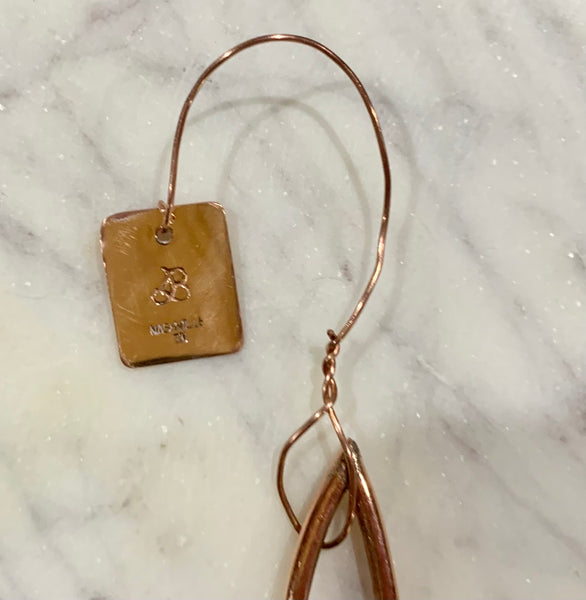 2021 Limited Edition Copper Celtic Knot Cross
2021 Limited Edition Copper Celtic Knot Cross
Limited to 175
Introducing the 2021 Ben & Lael Annual Christmas Tree Ornament
"I was inspired by the curvilinear forms of Celtic knots. From ancient manuscripts and illuminations, calligraphy has always inspired my work. Designing crosses have always been part of my spiritual journey. "

-Ben Caldwell
Copper Celtic Knot Cross
Handmade by Coppersmith Ben Caldwell


This delicately handcrafted ornament features Ben's signature detailed craftsmanship and hammer work.  Even the copper ornament hook is twisted and shaped by hand. A true keepsake item to be treasured for years to come.



Exclusive 2021 Limited Edition Christmas ornament
Fifth in a collector series of annual Christmas ornaments
Handcrafted from four pieces of pure copper
Limited to only 175 pieces
We believe in traditions; in the idea of things being passed between generations and the sharing of cultural values through those traditions.
Discover that distinct brilliance in your own home. 


Measures 7.75" tall from the top of the hook to bottom of the cross

3.75" wide from point to point

The cross itself, not including the hook, measures 5.75" by 3.75"

Little copper tag with maker's stamps measures 1/2" by 9/16" which is removable